Art Survey Results
Aug 14, 2020
Recently, I posted a question and the response blew me away. I want to put two new micro-crystal art pieces on my website, but couldn't decide. Just because I love something doesn't mean it would interest anyone else. And, to be honest, I'm an artist who wants to sell art that people like.
I thought: Why not ask those who follow my social media posts for their opinions?
This is what I posted: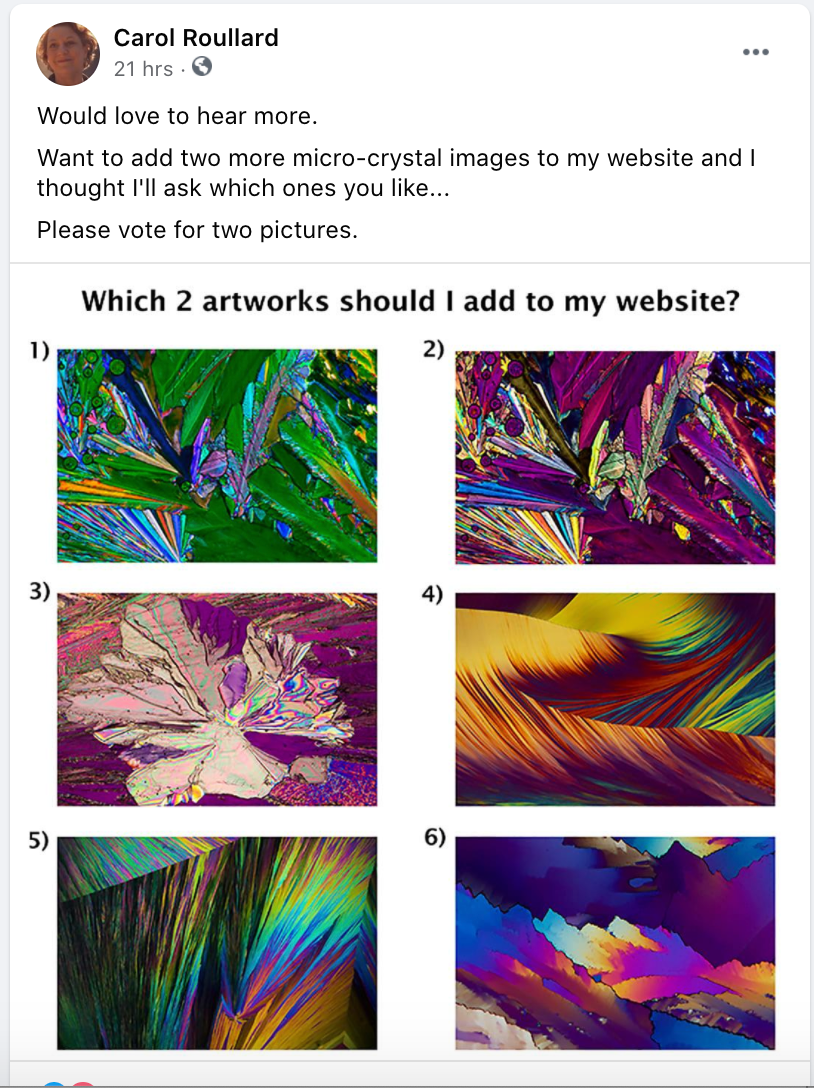 First, I should say, my new website has been live for about six weeks. The first day I posted my question, there were over 30 responses. As they came in, I could see a general consensus forming: 6 was the overall favorite and 1 and 5 were neck and neck, with 1 a bit ahead.
Within two days, I had over 70 responses total. More continued to come in for a couple of days. I was astonished. I've never received that many votes/opinions in my life! And the results became closer.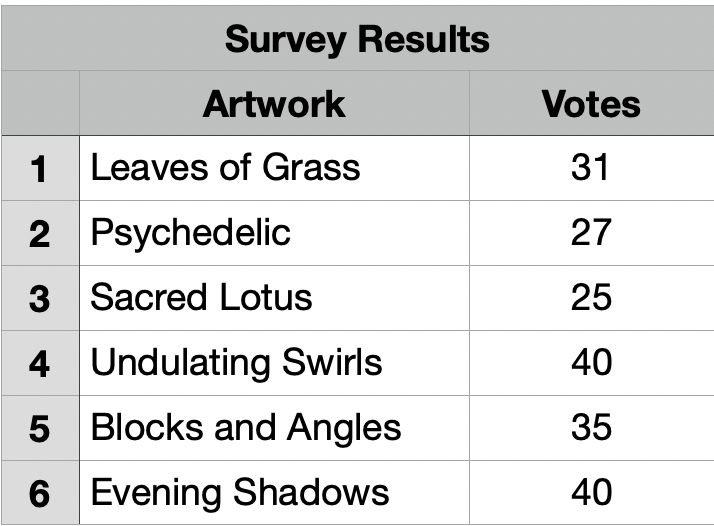 Although there is a clear preference, if I choose only two, I will be ignoring a lot of people's opinions.
Decision: I added all six. You can check them out HERE!
But it wasn't going to be that easy. I had another task. Wouldn't you know it, 1 and 6 didn't have names. After going back and forth on this, I decided on Leaves of Grass for 1 and Evening Shadows for 6.
Along with the votes, came another suggestion: note cards with my artwork.
Stay tune!